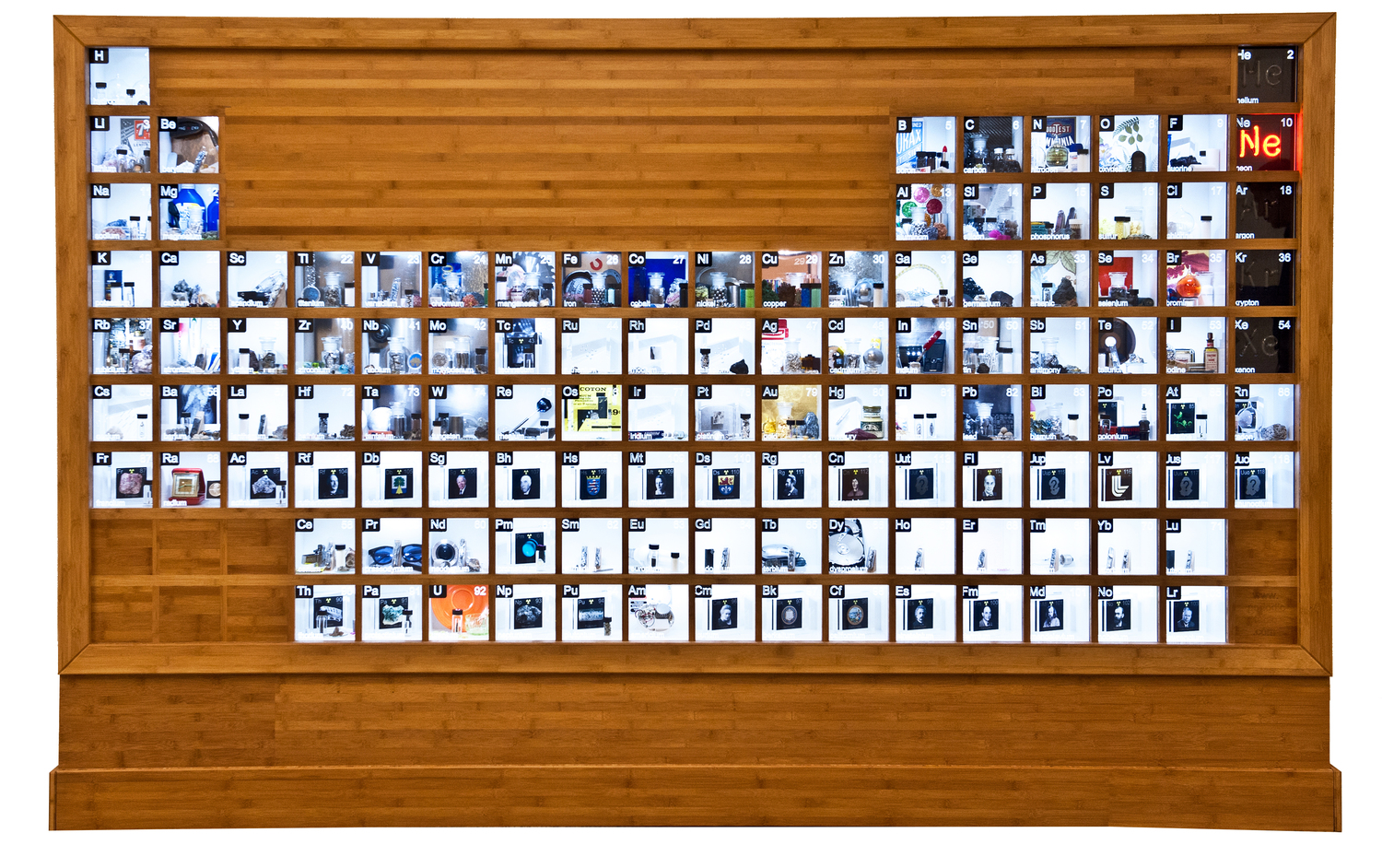 In celebration of National Periodic Table day, the University of Lethbridge is pleased to announce a donation of a special kind for the Destination Project. A group of former staff and faculty members and current faculty members has generously donated a periodic table to be displayed in the new science and academic building.
Dr. Peter Dibble, Chair, Department of Chemistry and Biochemistry, says the addition of a periodic table of the calibre that is being donated will really put science on display for southern Alberta.
"I know of other institutions that have these tables and they are magnets to members of the public because they are so interesting and beautiful to look at," says Dibble. "I think this display will become a regular stop for elementary and high school classes and I intend to develop programs, such as element days, that will feed into such visits and offer members of the public and students to learn about specific elements, how they are used and why they are so important."
For retired faculty member, Dr. Douglas Dolman, seeing the progress of the new science and academic building has been quite thrilling. Dolman and his wife Theresa met at the University and both worked for a number of years in the sciences. Dolman says they're looking forward to seeing how their donation and the new building will inspire the future scientists in the area.
"The new science and academic building will be such a wonderful investment for the future of science in southern Alberta. I hope that by seeing the many extraordinary elements on display in the periodic table, it sparks something special in the young minds of those who visit the building," says Douglas Dolman.
The periodic table is quite a unique piece of science within itself. Some elements can be made to be interactive and while it's sized at three meters (10 feet) across and 1.8 meters (6 feet) in height, they make an impressive feature in any science building.
The periodic table contains museum-grade samples of the elements themselves that are individually illuminated in cubes. The elements in the periodic table are shown with examples of how it is used in everyday life as well as some cubes having the ability to be interactive too.
For Dibble, he believes that there is something special in the moment when you first lay your eyes on exactly what an element looks and feels like. Dibble says the feeling ignited by seeing this piece of science is perhaps best summarized by British neurologist, naturalist and author Oliver Sacks.
"In this first, sensuous glance, I saw the table as a gorgeous banquet, a huge table set with eighty-odd different dishes." (Uncle Tungsten, Oliver Sachs, Alfred A Knopf, Toronto, 2001)
*
The donations to date will go towards the purchase of the periodic table. If you're interested in supporting this project, please contact University Advancement at 403-329-2582.