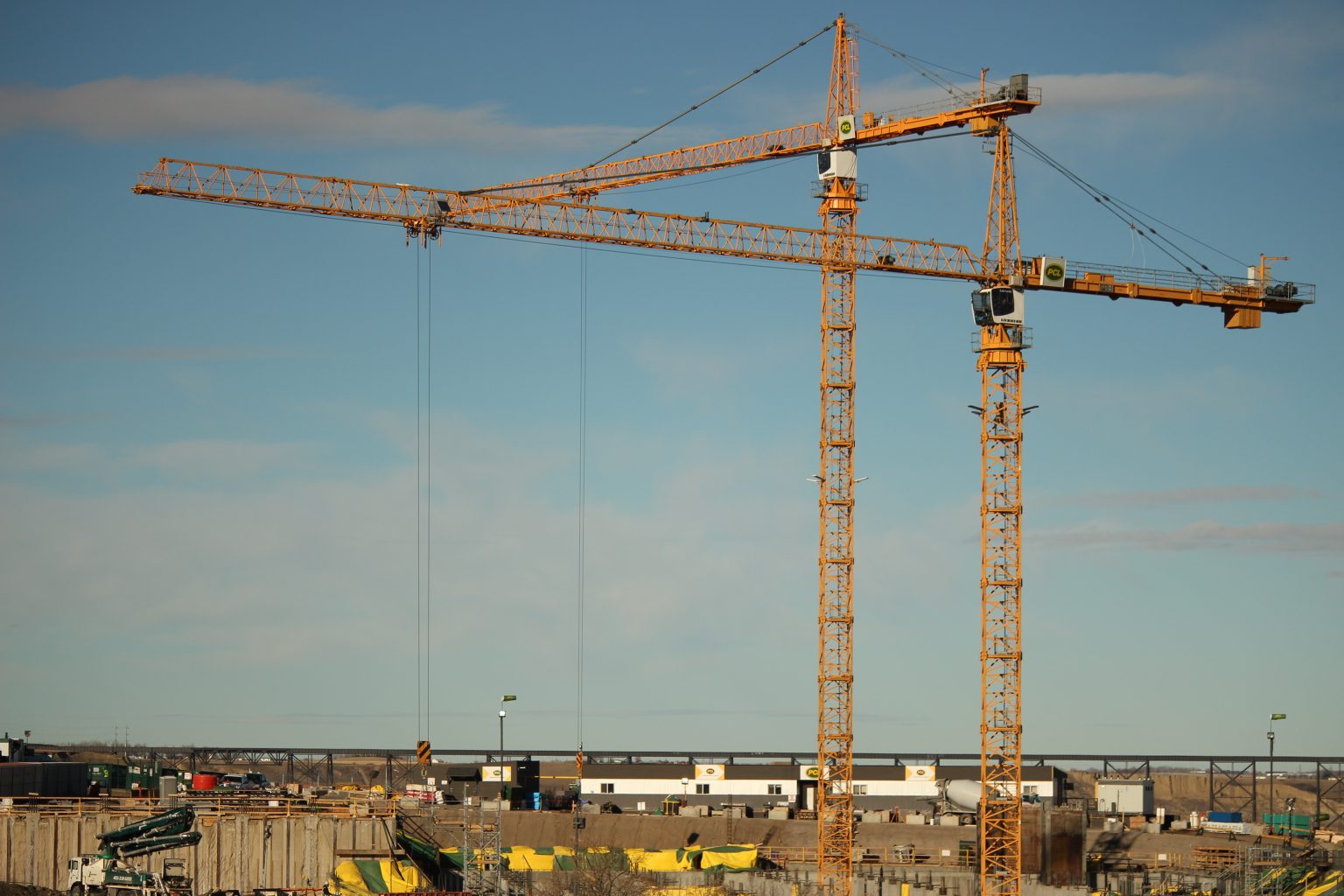 After a few months of doing all of the heavy lifting, Big Yeller, the tower crane onsite at the Destination Project, has received a helping hand, or jib, to be more accurate.
Little Yeller, the second tower crane, is now assembled and working away to ensure that every inch of the new science and academic building site is able to be reached. Standing slightly shorter than his larger compatriot, Little Yeller stands at around 165 feet and has almost the same lifting capacity.
Together, these two enormous pieces of machinery are pushing forward the progress on the Destination Project but they don't do it alone. Someone has to push the buttons and pull the levers, a position Kerry Swift has been sitting high above ground in for more than 25 years.
"It takes around 10 to 15 minutes to climb up to the cabin. Going up around 200 feet gets your heart going in the morning that's for sure," says Swift. "The trick in the winter is not get too much of a sweat worked up because as soon as you get inside the cabin, the whole thing fogs up and then you've got to wait before you can get working."
For people that work on the ground, the idea of having your office way up in the sky can seem kind of thrilling or terrifying depending on your comfort level with heights. But for Swift, it's just the everyday humdrum of his career.
"Getting to be up so high and see out over the landscape was a real adrenaline rush when I first started, but now it's just where my desk is," Swift laughed.
You can see Swift and Big Yeller working on the construction site by viewing the live view cameras on the Destination Project's website.