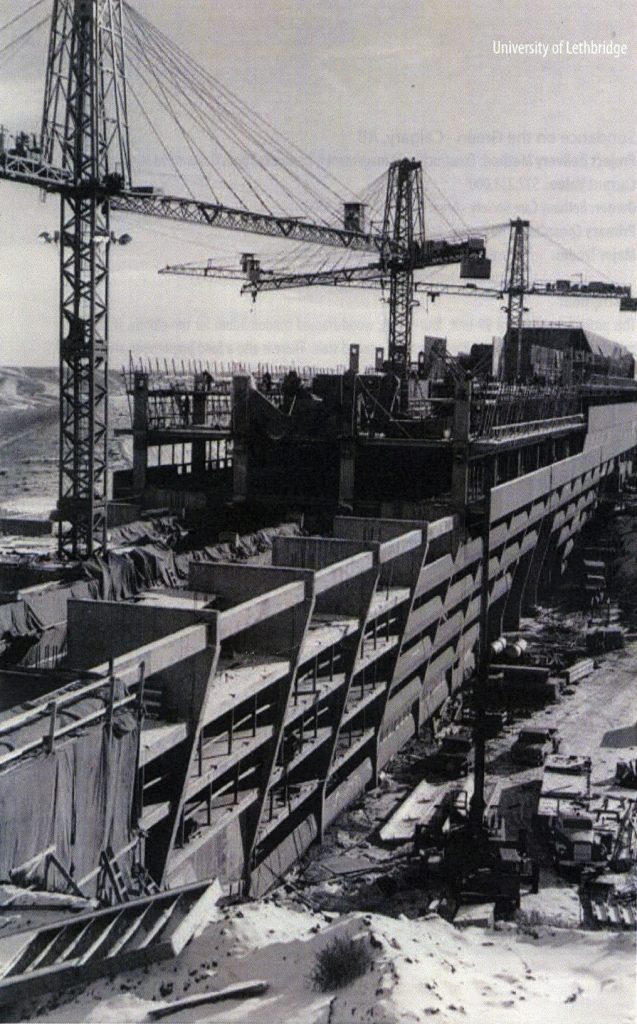 As the University of Lethbridge celebrates its 50th year, one long-time supporter continues to show strong commitment to the institution.
PCL Construction Management Ltd. may be a new name on campus to some, but the company is no stranger to the University. The international construction giant is responsible for building the very first building on campus, the iconic University Hall. PCL was the contractor who brought Canadian architect Dr. Arthur Erickson's (LLD '81) design to life and it seemed fitting they continue to help shape the campus landscape by building the next frontier for the U of L.
"We're thrilled to be helping the University of Lethbridge grow and expand with the construction of the new science and academic building," says PCL senior project manager, Paul Walker. "The Destination Project is a truly unique building, both in design and purpose and given our history with the campus, it's quite special to be working with the University again."
PCL has also thrown its support behind several university fundraising initiatives. Development Director, Barry Knapp says the contribution to the U of L has been remarkable.
"PCL has come on-board as a major sponsor for the annual Calgary dinner, they've given support to Pronghorn Athletics and signed on to be a VIP tent host at the Shine On Music Festival event in September," says Knapp.
PCL's contribution to the University and surrounding communities was also highlighted during the holidays when PCL staff and contractors adopted local families who were struggling to make ends meet. Students also benefitted from the sizeable donation PCL made to the University of Lethbridge Students' Union food bank.
"PCL aims to build strong community relationships with the cities where we work and so our ongoing financial support to the University helps us to give back and continue to foster those relationships," says Walker.
As the Destination Project approaches the one-year anniversary of the start of construction, the relationship between the University and PCL clearly continues to prosper.