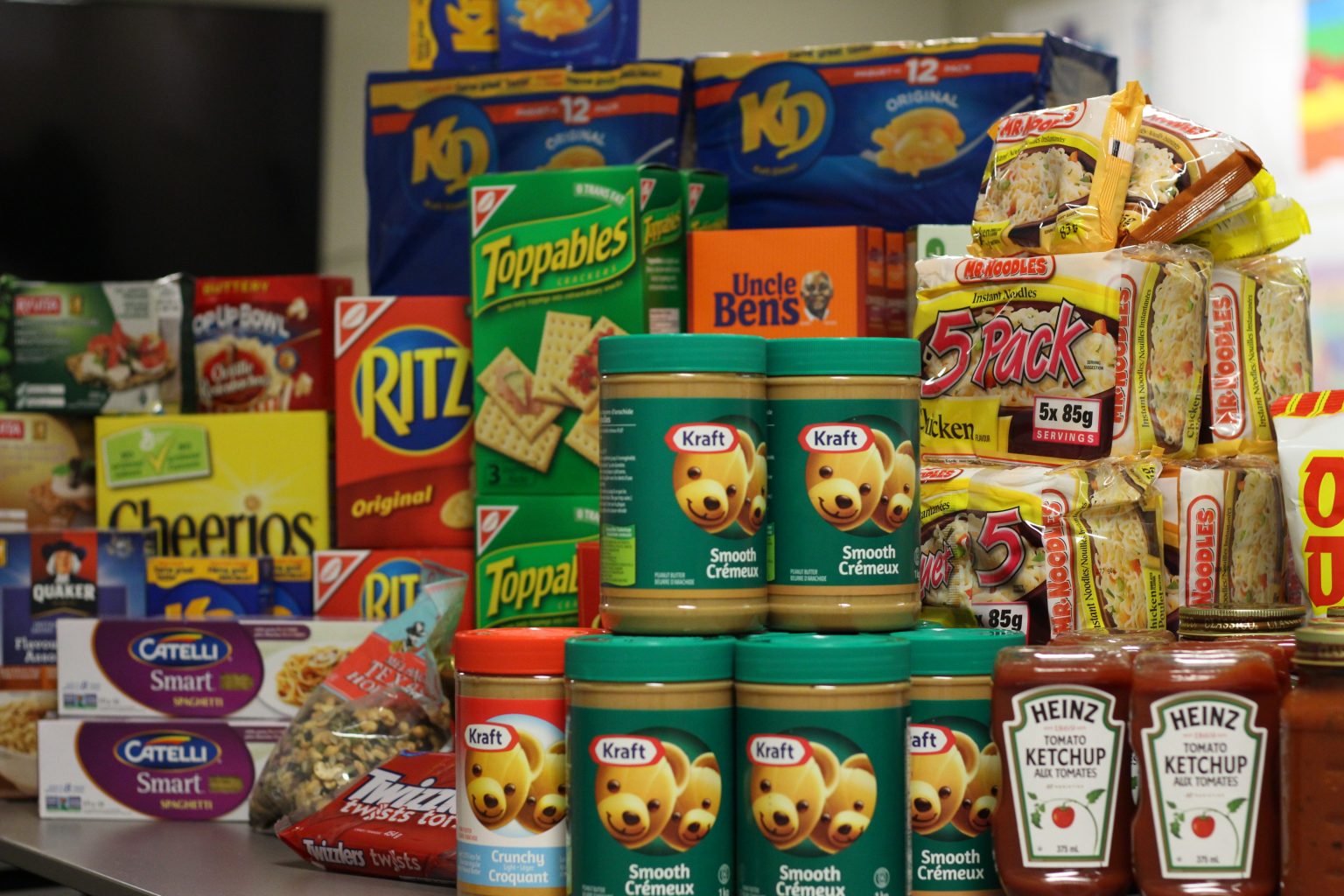 Between the holiday parties, gift giving and joy of the season, it can be hard to remember there are people who struggle just to put dinner on the table each night. With food bank supply levels down across the province and demand sky-rocketing, the staff and contractors working on the Destination Project have done their part to ensure those in need will have a full tummy and pantry this Christmas.
PCL Construction Management Ltd.'s field office manager, Anna Slater, led a campaign to collect donations for both the University of Lethbridge Students' Union (ULSU) food bank and three local families.
"We adopted three local families who needed a little extra help this Christmas along with making a cash and food donation to the ULSU," says Slater. "We were so overwhelmed with the response that not only U of L Destination Project staff and PCL staff made, but our trade contractors too."
Working with the local giving initiative, Christmas Hope, which is a program developed between the Interfaith Food Bank, the Lethbridge Food Bank and the Salvation Army, is something that has brought the Destination Project team closer together this holiday season says Project Director, Brian Sullivan.
"I feel so fortunate to have a great job and sadly there are many who aren't in the same position right now," says Sullivan. "That's a sentiment that is clearly shared on this project as our trades, contractors and staff gave so generously. It's a wonderful way to come together as group and give back to the community and U of L students."
Interfaith Food Bank executive director, Danielle McIntyre says it's the efforts of people like those on the Destination Project who are giving a little joy to those in need this holiday season.
"We love it when local businesses and organizations step-up because it inspires not only their employees, but their customers and general community too," says McIntyre. "Local businesses do so much to bring in resources for us, especially this time of year."
As for the bounty that was delivered to the ULSU, Students' Union president, Cameron Howey, was blown away by the showing of generosity.
"What an amazing contribution to helping students in need," says Howey. "This donation shows that the people involved with the Destination Project are not only invested in the building, but also invested in bettering the student experience. On behalf of University of Lethbridge students, thank you. You've made this holiday season that much brighter for those in need."