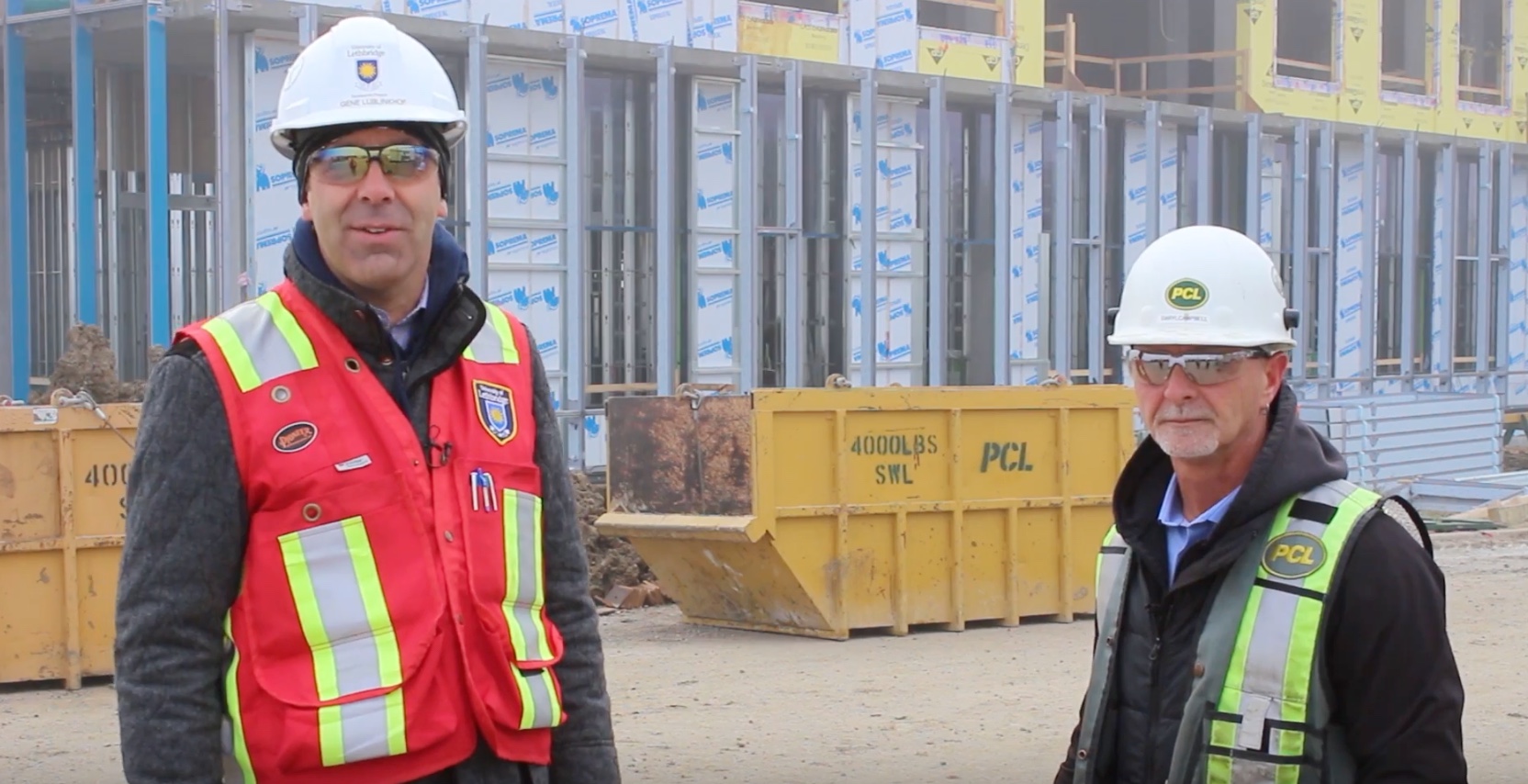 There's been lots of work completed and progress made on the new Science and Academic Building since we last toured the site in the summer. Now more than 50 per cent completed, the project is really starting to take shape. You may have noticed the glass exterior being installed in the link between University Hall and the new building or the pedestrian bridge being placed, but did you know the last structural concrete pour has been completed? Here are a few fun facts about some of the materials and quantities used to date on site:
poured 23,820 m3 of concrete
3.94 miles of electrical cords on site
66.2 miles length of lumber used
3,400 shoring posts
343,400 screws used
Join University of Lethbridge Project Manager, Gene Lublinkhof and PCL Construction Management Ltd. Senior Superintendent, Daryl Campbell, as they tour the site and highlight some of the spaces and progress completed to date.